MISSIONS & OUTREACH
We believe that church is far more than an hour-long message every Sunday. What happens Monday through Saturday is what truly matters. Our Pastors and Leaders teach us how to BE the church. Come join our family and be a part of how God is impacting our community through SVCC as we represent the Hands and Feet of Jesus.
If you are looking for a way to get plugged in and don't know where to start or who to reach out attend the next Get Plugged In meeting. Whether you have been here for one week, one year or more, this meeting is where you will find all of the information you'll need to learn about several ministry opportunities and the responsibilities and purpose within them. You'll have a chance to hear from Pastor Danny and several department leaders as well as have a chance to ask any questions you may have.
Check out our calendar to see when the next Get Plugged In Info meeting will take place!
We hope to see you there!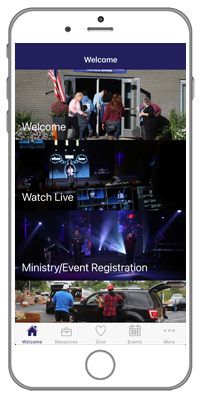 TAKE US WITH YOU
Download the SVCC app to keep us at your fingertips!
Text "svcc12app" to 77977 to download.