MISSIONS & OUTREACH
We believe that church is far more than an hour-long message every Sunday. What happens Monday through Saturday is what truly matters. Our Pastors and Leaders teach us how to BE the church. Come join our family and be a part of how God is impacting our community through SVCC as we represent the Hands and Feet of Jesus.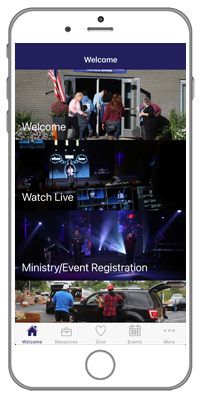 TAKE US WITH YOU
Download the SVCC app to keep us at your fingertips!
Text "svcc12app" to 77977 to download.