PRISON MINISTRY
I was in prison and you came to visit me …
I tell you the truth, whatever you did for one of the least of these brothers of mine, you did for me."
Matthew 25:36, 40
Jesus teaches us to remember those who are in prison, to comfort the brokenhearted and release prisoners from darkness. At SVCC, we believe in going to any length to reach the lost. We have been able to reach prisoners in multiple ways over the last 16 years. We minister to inmates at several correctional facilities, partner with programs such as Dress For Success and work with the women of Shakopee Prison, and most recently, launched the Prison Tour initiative.
Elder Mike Shea has written two devotionals based on his own life-experiences and the weekly teachings of Pastor Jeff Hill. His books are Serenity: Meditations of Acceptance, Courage and Wisdom, and the New Day, New Me Recovery Journal: Devotions of Acceptance, Courage and Surrender.
Through the Prison Tour, SVCC is raising money to gift these soft cover devotionals and books ($10 per book) to those incarcerated. To date, more than 5,000 books have been placed in maximum security prisons, correctional institutions, and treatment facilities around the state of Minnesota and beyond! Our goal is to place 1,200 additional devotionals in 12 different prisons in 2023.
If you would like to take part in this amazing ministry click on the DONATE button below! It's ONLY $10 per book. After you click on DONATE, make sure to select "Books for Prisoners" for the Funds on the Giving page.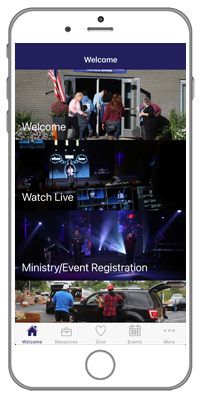 TAKE US WITH YOU
Download the SVCC app to keep us at your fingertips!
Text "svcc12app" to 77977 to download.