FEED MY STARVING CHILDREN
For I was hungry and you fed me. I was thirsty and you gave me a drink.
Matthew 25:35
We are honored to have such a strong partnership with Feed My Starving Children. SVCC has walked alongside and supported this amazing organization since the birth of our church. Each year, we schedule multiple packing events and our faithful church members show up and STEP up. FMSC's Coon Rapids staff is always ready to receive our energetic crew of over 180 people in blue shirts! Pastor Jeff, along with the SVCC family, have committed to matching dollar for dollar the cost of the meals we pack. In 2018, we packed over 200,000 meals and donated $50,000. This means we were able to donate more than 430,000 meals to starving children around the world. God is good!
For information on our FMSC events, please contact: contact@serenityvillagecc.org or call 763-533-3929.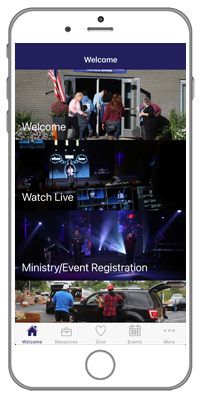 TAKE US WITH YOU
Download the SVCC app to keep us at your fingertips!
Text "svcc12app" to 77977 to download.