SERENITY SHELF
Share your food with the hungry, and give shelter to the homeless.
Give clothes to those who need them, and do not hide from relatives who need your help.
Isaiah 58:7
Serenity Shelf is the food shelf division of SVCC. The purpose of Serenity Shelf is to provide hope and ensure that people in the immediate community and surrounding areas have access to food when needed. We have forged partnerships with some amazing, local organizations who donate food every week. Through these relationships, we are able to provide assistance to people in need, regardless of their current circumstance.
Every Friday from 9:30am -2pm, we have Curb Side Grocery pick up by appointment only. If you would like to schedule an appointment to pick up some groceries please visit www.svcc.as.me. Once you arrive in our parking lot at your scheduled time our volunteers will load your car up with groceries free of charge!
In addition to the curb side grocery pick up, Serenity Shelf also partners weekly with Serenity Sandwiches and distributes approximately 50,000 pounds of produce and food to needy and homeless people in the areas of Minneapolis and St. Paul.
Shelter meals is also a big part of Serenity Shelf. Before COVID we were doing this twice per month, our volunteers prepare a delicious meal and selflessly and cheerfully serve the food to Stepping Stones and St. Stephen's homeless shelters. We are honored to bring hope, love, and encouragement in the form of a warm meal. Not only can we provide compassion, support, and physical nourishment, but spiritual support and encouragement as well. We are hoping to start this back up soon.
Serenity Shelf also acts as the SVCC events planning division. Throughout the year, we cater and serve meals for several large events such as annual dinners for the women of MNTC for Valentine's Day and Christmas where we serve over 150 guests. We also host a summer BBQ and are available to cater any other events at SVCC as needed.
If you know of anyone who is in need of this service, or would like to volunteer at Serenity Shelf, please contact us at: contact@serenityvillagecc.org, or 763-533-3929.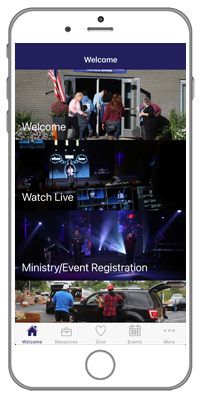 TAKE US WITH YOU
Download the SVCC app to keep us at your fingertips!
Text "svcc12app" to 77977 to download.