WE'RE MORE THAN A CHURCH, WE'RE A COMMUNITY.
Serenity Village Community Church represents LOVE. We do our best to create a warm and loving environment where you can come as you are, be yourself and experience peace and joy. Our fellowship is genuine, our teachings are practical, and our prayer for you is simple: that you grow spiritually and strengthen your relationship with God.
Curbside Grocery Pick-up Update
La recogida será con cita previa únicamente los viernes. de 9:30 am a 2 pm.
Para programar ir a www.svcc.as.me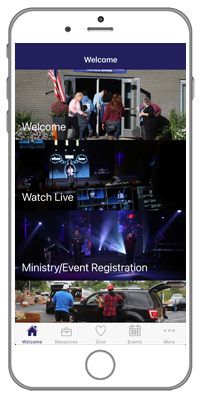 TAKE US WITH YOU
Download the SVCC app to keep us at your fingertips!
Text "svcc12app" to 77977 to download.