MEN'S MINISTRY
"As iron sharpens iron, so one man sharpens another."
Proverbs 27:17
At Men's Ministry, the men of SVCC are no longer sitting on the sidelines of spirituality. We are stepping up and stepping INTO the Purpose God has created for us: to be Christ-centered LEADERS – men of courage, respect and integrity.
We read and study the Word of God. Some of the fellowship events that take place throughout the year include: a camping weekend; rock climbing at Vertical Endeavors; hiking trips to Afton State Park, and bonfires, picnics, and BBQs among others.
By developing relationships with other Godly men, we can become stronger husbands, fathers, leaders, mentors, and friends. The small group environment allows for deep, spiritual discussions that help guide us to develop a deeper relationship with God and each other.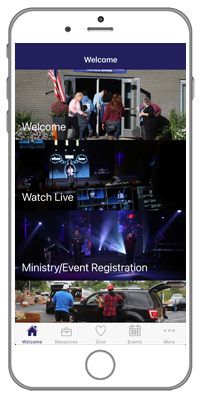 TAKE US WITH YOU
Download the SVCC app to keep us at your fingertips!
Text "svcc12app" to 77977 to download.