MISSION TRIPS
Then I heard the voice of the Lord saying, "Whom shall I send? And who will go for us?" And I said, "Here am I. Send me!"
Isaiah 6:8
At SVCC, we are blessed and desire to be a blessing to others, just as God has called us to do. A mission trip can be a life-changing experience, while offering you an opportunity to minister from your heart in a unique way. Jesus is changing lives every day through people – why not through you?
Our Missions department has developed an annual calendar of trips that are available to our church members. With solid, established relationships in Haiti and South Africa, we are able send our church members around the globe to be the Hands and Feet of Jesus.
If you're interested in joining one of our teams, please contact us at: contact@serenityvillagecc.org
HAITI
Since 2013, SVCC has sent teams to Haiti multiple times per year through our partnership with Healing Haiti, an organization based in MN. Our teams have the opportunity to step out in faith and deepen their relationship with God. During our week-long trip, we visit orphanages, comfort the sick and dying, go on elder visits and deliver clean water to the poorest areas of the country. Our team leaders have been trained by Healing Haiti and are equipped to assist trip goers throughout the entire process. Our annual trips to Haiti are scheduled for January, May and September.
If you feel God is calling you to Haiti, visit the Connection Center in Fellowship Hall after one of our church services, or contact us at:

contact@serenityvillagecc.org
SOUTH AFRICA
SVCC church members Glen and LeeAnn Huff have been going to South Africa for over 12 years to demonstrate the love of Jesus through Spirit of Love Ministry. Glen & LeeAnn are both licensed & ordained ministers who love to share with churches, orphanages, schools, a boy's prison, and children's feeding programs. Their annual trips bring support to five different churches, sponsor a pastor's conference and they purchase and donate 1,000 bibles. Each year they see lives transformed and renewed through the love of Jesus Christ. Glen and LeeAnn are thankful to be called by God to minister to the precious people of South Africa.
If you are interested in knowing more about Spirit of Love Ministry or joining a trip to South Africa, visit the Connection Center in Fellowship Hall after one of our church services, or contact us at: contact@serenityvillagecc.org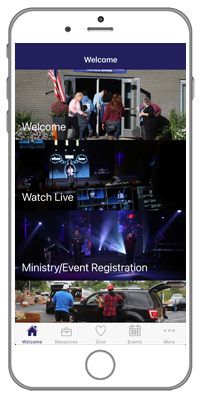 TAKE US WITH YOU
Download the SVCC app to keep us at your fingertips!
Text "svcc12app" to 77977 to download.